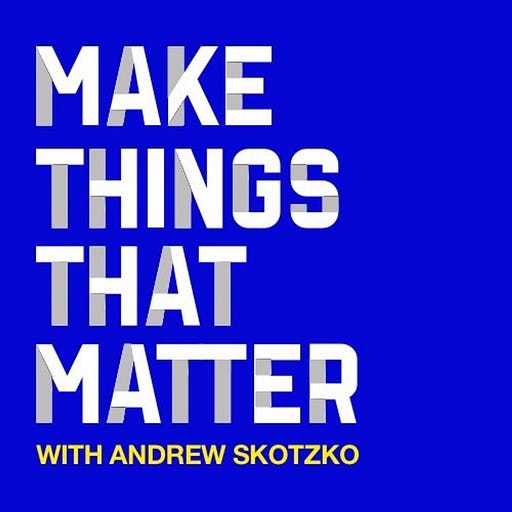 Dec 15, 2020 • 1HR 0M
#32 Alex Hillman: How to play the long game of business
Product leadership and culture through the lens of "what makes people tick?" MTTM weaves together product development, conscious leadership, and science to help you build a product that matters, a workplace people love, and a fulfilling career.
Alex Hillman is a pioneer who has made it his mission to help independent creatives build sustainable careers. In 2006 he co-founded Indy Hall, Philadelphia's first coworking space, and helped kickstart the "coworking" boom that has since exploded. In 2009, he established Stacking the Bricks with Amy Hoy where they teach creative people how to bootstrap their own businesses. 
As I believe you'll hear, Alex is a very caring and generous person with his knowledge and experience and loves nothing more than to hear about how these ideas are helping people level up, so please reach out to him.
We got together to talk because Alex has a new book coming out, The TinyMBA, which is an insightful collection of short lessons about the long game of business, which is exactly what we talk about in this conversation. 
We talk about…
What does it look like to bring intentionality to our careers, to be able to connect the dots between starting where we are with what we have, and the long term aspirations and impact we want to create? 

mindsets that will help you to have balance and equanimity in the face of uncertainty and having no control

We also start, quite unexpectedly, with exploring some ideas from Buddhist teachings and how they practically apply to a business career
---
Links & resources mentioned