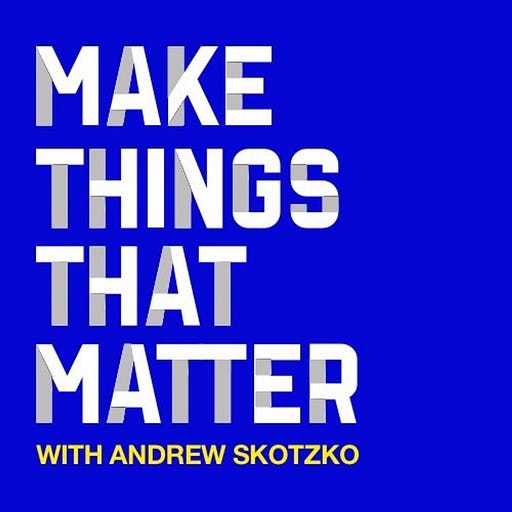 Jun 16, 2020 • 1HR 14M
#19: Dan Gould — Fighting unconscious bias and attacking systemic problems with entrepreneurship
Product leadership and culture through the lens of "what makes people tick?" MTTM weaves together product development, conscious leadership, and science to help you build a product that matters, a workplace people love, and a fulfilling career.
Dan Gould is the CTO and co-founder of BiasSync, a company whose mission it is to create more fair and respectful workplaces by fighting unconscious bias. He cofounded the company in 2018 with Michele Ruiz, a 5-time Emmy award winning journalist, and Robin Richards, a prolific serial entrepreneur.
Dan has had a prolific career in technology over the last 20 years, cofounding 3 companies that have been acquired as well as being an investor, advisor and mentor to dozens more successful startups. Before founding BiasSync, Dan was the VP of Technology at Tinder, where he led all the algorithmic, infrastructure, and data science work that helped the company grow to over $1 billion in revenue. Prior to that, Dan cofounded Chill, a video discovery tool acquired by Tinder, and Newroo which acquired by Fox News Corp.
---
Links & resources mentioned
Key concepts

Books & resources

People & organizations