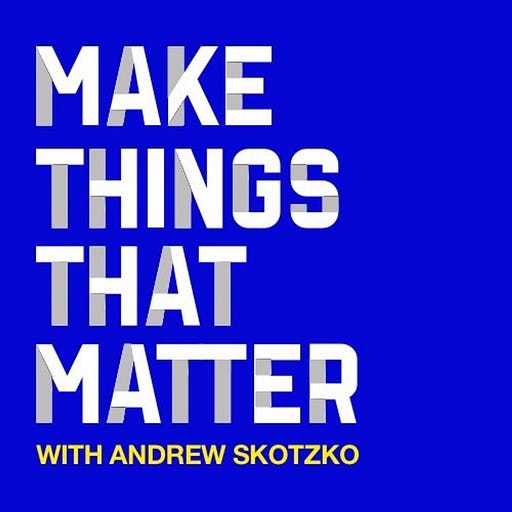 Dec 27, 2022 • 1HR 6M
DJ DiDonna: Navigating sabbaticals and career breaks
How to approach taking *real* time off
Product leadership and culture through the lens of "what makes people tick?" MTTM weaves together product development, conscious leadership, and science to help you build a product that matters, a workplace people love, and a fulfilling career.
After experiencing the life-changing power of his own sabbatical, DJ DiDonna founded The Sabbatical Project to normalize the practice of sabbaticals outside academia.
The end of the year is a reflective time when we tend to think about the trajectory of our lives and careers. Maybe you're thinking about making a big change or taking some real time off in the next year or two.
If you or someone around you is considering that, this conversation will help you think about it.
I spent most of 2022 on sabbatical and I can tell you firsthand that DJ's research was very useful in making sense of what is a very ambiguous process. So I'm grateful for the chance to introduce him to you now, and I hope this supports your process as you close out the year.
If there's one thing I've really grokked this year, it's that your identity can evolve along with your career, but does not need to be bound by your career.
Please enjoy, DJ DiDonna!
---
Links & resources mentioned