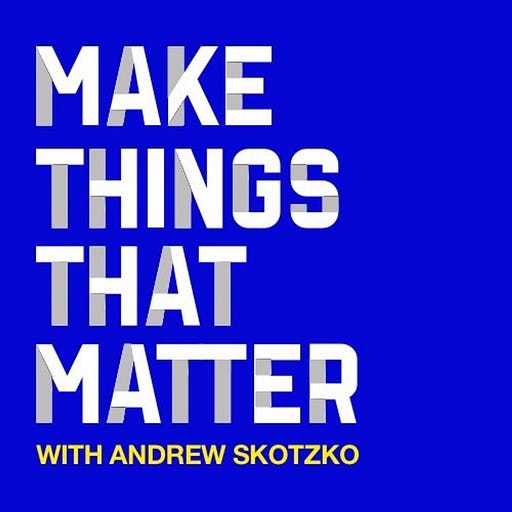 Oct 6, 2020 • 58M
#27 Hope Gurion: What nobody told you about being a product leader
Product leadership and culture through the lens of "what makes people tick?" MTTM weaves together product development, conscious leadership, and science to help you build a product that matters, a workplace people love, and a fulfilling career.
Hope Gurion was the Chief Product Officer of CareerBuilder, the SVP of Product at Beachbody, and led multiple product verticals at AOL. Today, Hope coaches product leaders and teams seeking to grow through customer-centric, evidence-based strategies. She's led almost 50 products teams in her career, in both consumer and B2B companies. Hope also hosts one of my favorite product podcasts,  "Fearless Product Leadership" , where she helps other product leaders shorten their learning curves, and is often referred to as "Fearless, but friendly" — I think you'll see why. 
In this conversation, we talk about the things nobody tells you about product leadership, the root causes of many dysfunctional product orgs (hint, their at the executive level), how to get over the fear of saying no and coming across as "mean", and Hope shares some of her battle stories from the front lines of organizational transformations—both what has, and hasn't worked. 
In short, this conversation is full of gold that anyone working in or around the leadership of a product organization needs to know. 
---
Links & resources mentioned
People

Concepts

Related episodes