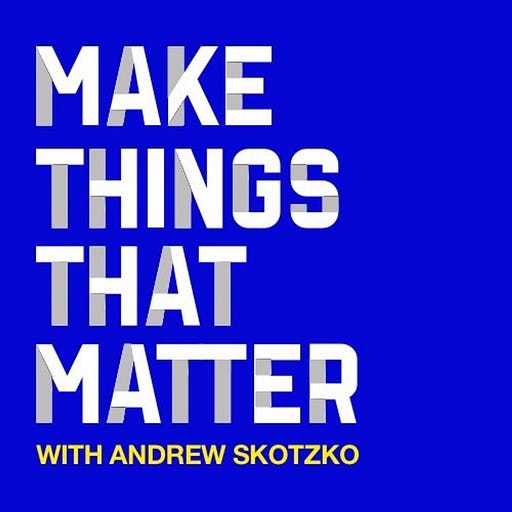 May 31, 2022 • 1HR 21M
#57 Rob Fitzpatrick: Shaping an Entrepreneurial Career
Helping product leaders scale up effectively without burning out. Build a product that matters, an org that is effective *and* healthy, and a fulfilling career.
Rob Fitzpatrick is the author of The Mom Test, which is my go-to book on how to see if your idea is actually worth building. He is currently focused on supporting indie non-fiction authors with software and a thriving authors community.
In this conversation, we talk about the realities of how to test your ideas, how to discern if an idea is a good fit for you (not just for the market), and how to discern what's most important to you and not just what idea you choose, but how you choose to build it.
---
Follow the MTTM journey on Twitter or LinkedIn!
If you haven't already would you do me a favor and take ~40 seconds to rate/review the show on Apple Podcasts ? It really helps. (Scroll to bottom of page for rate/review links.)
Links & resources mentioned