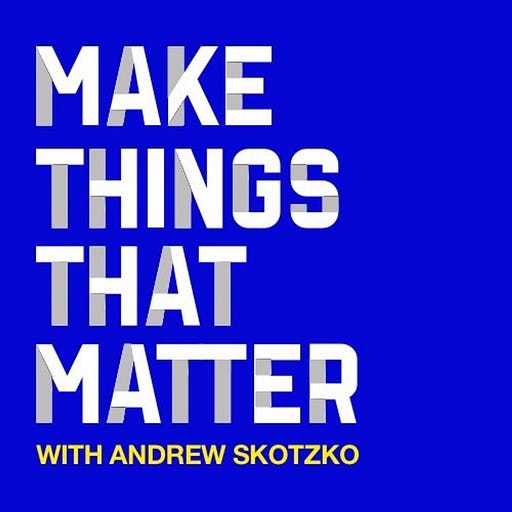 Oct 20, 2020 • 58M
#28 Rob Walling: Build a great business and let that be enough
Product leadership and culture through the lens of "what makes people tick?" MTTM weaves together product development, conscious leadership, and science to help you build a product that matters, a workplace people love, and a fulfilling career.
Rob Walling is a serial entrepreneur and investor who cofounded  TinySeed , the first startup accelerator for SaaS bootstrappers. Before that, Rob built 7 startups and sold several, most recently  Drip , which was acquired by LeadPages. He's the host of  Startups for the Rest of Us , the most popular podcast for bootstrapping entrepreneurs with more than 10 million downloads. As if that wasn't enough to keep him busy, he also runs MicroConf, which is the most well known conference and community for non-venture track company founders. 
In this conversation, Rob and I go deep on the reasons and mindsets to build non-venture track startups. The idea of what is "enough" and where to start if you're interested in building a small giant startup, a company that is somewhere in between a tiny side project and a billion-dollar unicorn. 
Basically, Rob is one of the most generous, pay-it-forward founders out there, and has built an enormous community of entrepreneurs he's helped. If you've ever been interested in starting your own business, and thought there must be a 3rd option between a small side project and a billion dollar Silicon Valley VC-fueled unicorn, then you should definitely listen to this.
Please enjoy learning from the master of "startups for the rest of us", Rob Walling. 
---
Links & resources mentioned