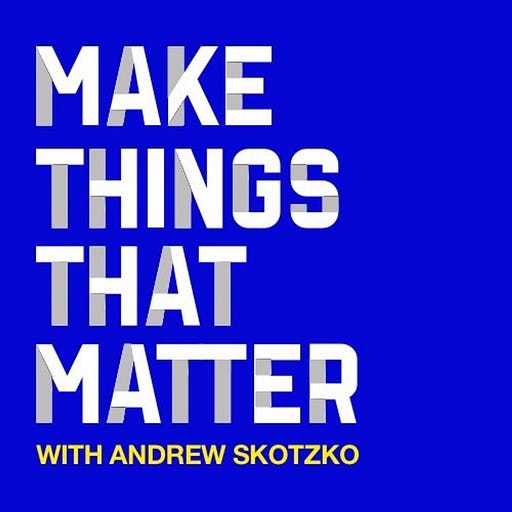 Jan 25 • 1HR 4M
Sahil Lavingia: Independent Thinking + Pricing Changes at Gumroad
How do we make hard calls when we know there will be pushback?
Product leadership and culture through the lens of "what makes people tick?" MTTM weaves together product development, conscious leadership, and science to help you build a product that matters, a workplace people love, and a fulfilling career.
Sahil Lavingia has had an epic journey as an entrepreneur: he dropped out of college to become employee #2 at Pinterest and then went on to found Gumroad, one of the largest platforms for creators to sell their work and earn a living online. After the company failed to meet its VC-driven growth timeline and almost died, Sahil had to lay everyone off and build it back up into the resilient, streamlined, and fully distributed company it is today.
We discuss:
the logic behind his recent, controversial decision to raise Gumroad's prices (takes effect next week)

the true motivations we each have for making the things we make

the essential superpower of entrepreneurs

what it actually takes to run a fully distributed company well, and

what Sahil would do if he had to start all over
Listen now on Apple, Spotify, Google, Overcast, or Youtube.
---
Links & resources mentioned