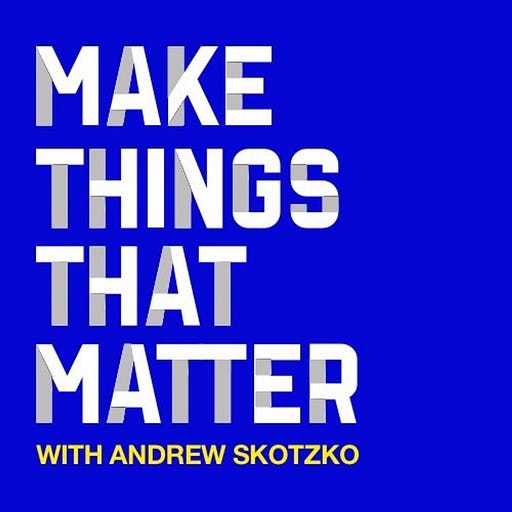 Aug 11, 2020 • 59M
#23 Soushiant Zanganehpour: Solving systemic problems with social entrepreneurship
Product leadership and culture through the lens of "what makes people tick?" MTTM weaves together product development, conscious leadership, and science to help you build a product that matters, a workplace people love, and a fulfilling career.
Soushiant Zanganehpour (@soushiant) is a social scientist and serial entrepreneur with a long history of working to solve problems at the intersection of public policy, business, technology, and systems change. 
In 2018, he founded Swae, a platform to help organizations create idea meritocracies by sourcing, evaluating, and improving ideas from all people in the organization, to lead to higher quality decisions with greater buy-in. 
Prior to Swae, Soushiant led a global impact strategy consulting firm and was a director at the Skoll Center, a global epicenter for social entrepreneurship.  He's been a board member of Harvard Business Review's advisory council, as well an advisor to numerous other startups, as well as having been an adjunct professor or guest lecturer at the masters level at multiple universities. 
In this conversation, Soush and I:
Talk about the origin of Swae and how to connect your personal narrative to a problem to create emotional buy in

how to think about systemic problems and intervention design

we explore Swae as an in-flight case study of how to think about and design interventions for the big systemic problems that we care about
---
Links & resources mentioned