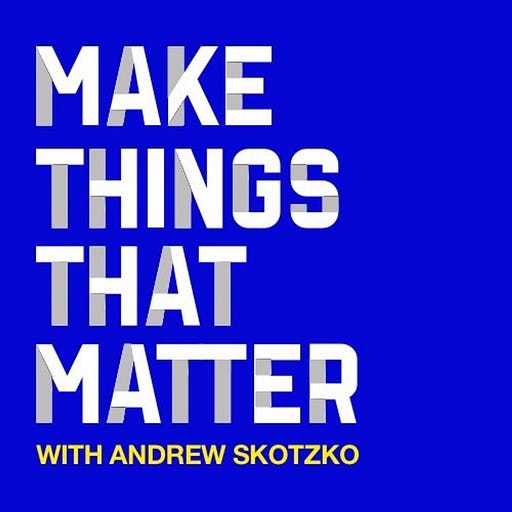 Jun 29, 2021 • 18M
#46 The Infinite Game, by Simon Sinek: Book summary
Product leadership and culture through the lens of "what makes people tick?" MTTM weaves together product development, conscious leadership, and science to help you build a product that matters, a workplace people love, and a fulfilling career.
Today, I am trying out a new kind of episode bringing you some big ideas. Even before I started doing the podcast, I read a lot and I still get asked about what books I recommend all the time. So I thought it could be fun to share the key ideas from books that have been very impactful to me. By me summarizing it, hopefully you will get a sense of some of the key ideas and know if the book is worth your time and energy to go deeper on.
---
Follow the MTTM journey on Twitter or LinkedIn!
If you haven't already, would you do me a favor and take ~40 seconds to rate/review the show on Apple Podcasts? It really helps. (Scroll to bottom of page for rate/review links.)
Links & resources mentioned